2nd GRASPINNO CAPITALISATION WORKSHOP ORGANISED BY GSCCP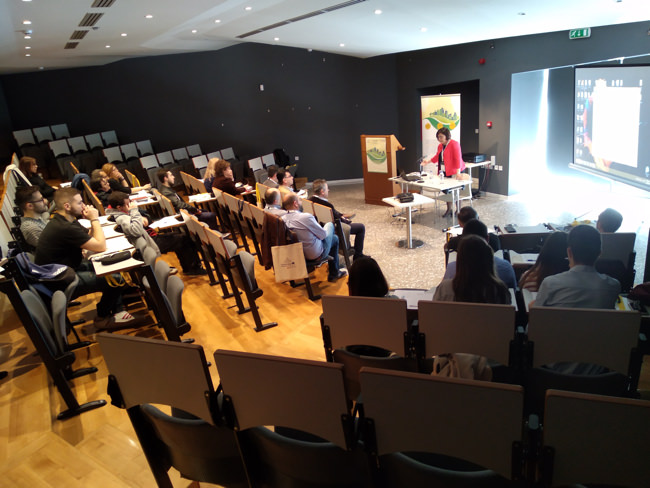 Kozani, Greece
17th April 2019, Kozani
2nd CAPITALISATION WORKSHOP FOR PULIC AUTHORITIES AND SMEs HELD IN KOZANI
IN ORGANISATION OF GENERAL SECRETARIAT FOR COMMERCE AND CONSUMER PROTECTION – GENERAL DIRECTORATE OF PUBLIC PROCUREMENT WITH THE SUPPORT OF UNIVERSITY OF PATRAS
As part of implementation of the project activities from the Capitalisation Work Package, General Secretariat for Commerce and Consumer Protection – General Directorate of Public Procurement organized in Kozani, on 17th April 2019, the second Capitalisation Workshop for the Public Authorities and SMES on the topic: "Green Public Procurement – Energy Efficiency – GRASPINNO Interreg MED project", with the aim to be trained on innovative green public procurement tools and green criteria in eGPP. Also the participants were informed about achievements in green public procurement and energy refurbishment of public buildings.
The workshop enhanced the transfer of knowledge between GRASPINNO partnership, invited speakers and the participants; the exchange of experiences and the capitalisation of GRASPINNO findings of the previous Work Packages.
You can find the presentations of the workshop here.
Tags: Capitalisation Events